METRO DX CLUB MAKES DX HISTORY!!
The first SSB DX QSOs from K5D were between two Metro members – WB9Z operating K5D and N2WB at his home QTH. Here's the picture of WB9Z in action.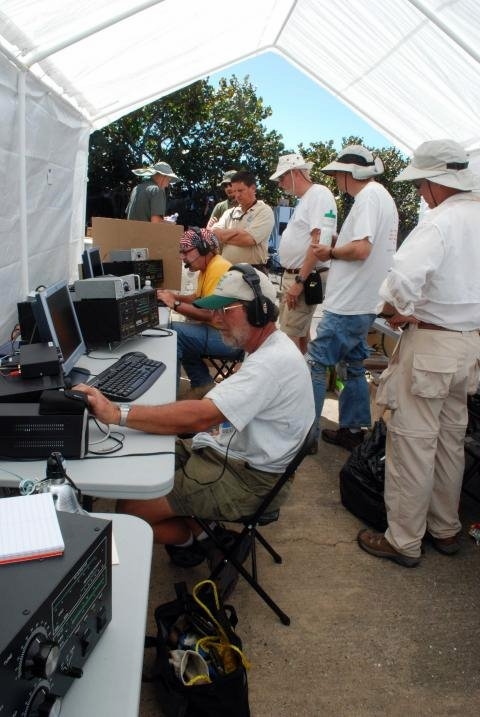 Pictured above: WB9Z (the guy with the boom mike, yellow/gold shirt and USA bandanna), behind him in brown shirts are two USFWS personnel, and to their left are Bob K4UEE, "Doc Gary" K9SG and Ralph KØIR all famous DXpeditioners. The op with headphones is John W2GD, who had the honor to start on CW.